Have you ever gotten sick of going to a salon or barber to cut or shave off your own hair? If so, you might be interested in hearing about the Do-It-Yourself Hair Clipper Pro, which gives users a 180 degree rotating head that makes trimming or shaving your own head easier than ever! Its precision hair trimmer neatly trims sideburns and hair lines, and the adjustable zoom ring allows for easy selection of length settings from 1-30mm.
Last year, I received the Do-It-Yourself Hair Clipper Pro, which my husband tried out for himself. This year, I'll be donating this clipper to charity.
I thought this clipper was a better item for my hubby to test out, as I've been having the same person cut my own hair for the past 20+ years and would never attempt to cut or trim my own hair. Plus, hubby keeps trying to cut his hair shorter and shorter these days, since he thinks it is time to shave his head completely–which is NOT the case. Despite being terrified my hubby was going to shave off all his hair, I passed over the box. I did have to help my husband trim his sideburns and the back of his neck, but even though I wasn't wearing glasses or contacts and have horrible vision, I thought the clipper was easy to use.
Here are hubby's thoughts about the 180 Degree Hair Clipper.
When T.G.F.T.G. (who also happens to be my lovely wife) asked me to review the Philips Norelco Do-It-Yourself Hair Clipper Pro, I was thrilled. For me, getting my hair cut every three to four weeks is a tedious chore (my rapidly thinning hair still grows fast).
The instructions for the clippers were straightforward, and had accompanying pictures. The clippers can be used cordless or with the cord if the battery hasn't been charged. I was able to start trimming my hair in no time at all. I was surprised at how even I was able to trim my hair. I used the precision trimmer attachment to trim behind my ears and my neckline (although my wife had to help me out with the latter).
Cleaning the clippers themselves was a snap. The kitchen sink, not so much. I never realized how much hair comes off my head at a haircut until I had to clean it up myself. Next time, I will definitely put a towel down.
The verdict: the Philips Norelco Do-It-Yourself Hair Clipper Pro does a great job of trimming hair; however, it doesn't take the place of a good old-fashioned haircut. That being said, the good news is that now I only need to go to the salon (don't ask) every six weeks. For me, that is a very good thing.
ABOUT THE DO-IT-YOURSELF HAIR CLIPPER PRO:
The Do-It-Yourself Hair Clipper Pro is an excellent tool to get a cut in minutes. It makes trimming hair quick and easy. It has a range of length settings, and the precision trimmer allows for neat clean-ups of the hairline and sideburns. It's great for a guy who sports a style that requires regular maintenance, but doesn't have the time to visit the barbershop on the regular.
The lithium-Ion battery is fully charged in 1 hour and provides constant power for up to 60 minutes cordless use.
Product conveniently washes under the tap for a thorough clean.
The 2D combs gently follow the contours of your head for a smooth, even and comfortable hair cut.
Rounded edges on the blades and combs are designed to avoid scratching the skin for a more comfortable experience.
For flexibility and convenience the headgroom can be used with or without the power cord.
A light display flashes white to indicate that the battery is charging and turns constant when it is fully charged. The light flashes orange when the battery is running low.
The self-sharpening, stainless steel blades stay sharp longer and ensure top cutting performance.
All of their grooming products are built to last. They come with a 2 year worldwide guarantee, worldwide voltage compatibility.
100% waterproof.
Interested in other coupons from Philips Norelco? Well, you can get some coupons here before visiting their site to purchase the Do-It-Yourself Hair Clipper Pro here for $39.99.
Save $20 on Philips Norelco SensoTouch 3D
Save $10 on Philips Norelco SensoTouch 2D
Save $5 on Norelco PowerTouch, PowerTouch with Aquatec, 6945, Replacement Heads, Bodygroom, QT4019, QT4022, QT4070, QG3270, and QS6140
Interested in a Twitter sweepstakes? Visit the @ShaveExperts or use the hashtag #NorelcoUpgrade to find their giveaways. They ask simple questions and choose a winner every day for a SensoTouch razor. And, each week, they choose a winner for $500.
Visit  ShaveEverywhere.com to find out more about their products now.
Follow @ShaveExperts on Twitter.
See the Do-It-Yourself Hair Clipper Pro featured on my For Him pages of my 2012 Holiday Gift Guide.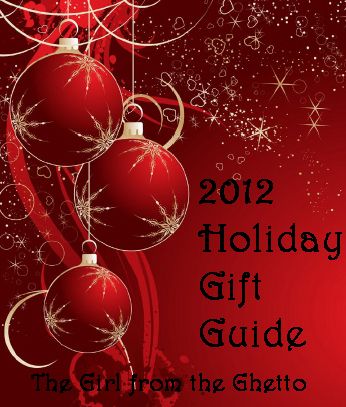 Have more shopping to do? Why not check out the rest of the pages of my 2012 Holiday Gift Guide?
Disclosure: This product sent to me in exchange to be featured in my 2012 Holiday Gift Guide. The Do-It-Yourself Hair Clipper Pro will be donated to a local Michigan charity.