ABOUT THE BOOK:
It's a true story that's more thrilling than fiction. Junie Moon, a curvaceous Australian dancer who entertained troops in Vietnam during the war, uncovered a get rich quick scheme involving some of the sergeants running the American Army clubs.
Shocked by their greed and corruption she reported the sergeants involved to the Army's Criminal Investigation Division (CID).
Once they heard what she had done they put a high price on her head, but fate stepped in and triggered an unexpected turn of events that lead her to testifying as a whistle-blower before the U.S. Senate Committee, making international news headlines.
June "Junie Moon" Collins is better known for her book The Khaki Mafia, a fictional version of her experiences in Vietnam that sold over 800,000 copies and was co-authored with the late Robin Moore, author of The Green Beret and The French Connection.
Her story, independently verified by newspaper and magazine articles, is a story you wouldn't normally read on the Vietnam War. Written from the perspective of an entertainer and not a soldier, it alternates between growing up in Australia in the 1950's and the lead up to working as an entertainer for the troops in the Vietnam War.
It starts when June, a then naïve teenage farmer's wife, ran away after losing three children in childbirth.
"Disillusioned, I ran away and became a dancer, trying to lose my past with its sad memories by living for good times only. My dancing took me to Vietnam during the war. At first it was a great adventure but the longer I stayed and the more young men I saw dying, the more I came to see it was a needless war and the good times faded." June said.
Though it was when she went from dancer to booking agent, organising Philippine entertainment groups for the U.S. army camps that she started to see the corruption of some American Army sergeants.
"There were a group of corrupt sergeants running the Non Commissioned Officers (NCO) and Enlisted Men (EM) clubs in Vietnam, who were making millions by demanding kickbacks from all booking agents and sales people. Disgusted by their actions, comparing them to the young GI's who were dying daily, my conscience committed me to 'blow the whistle'." June said.
But the morning after June signed a deposition in the CID office in Saigon, she was told she was in danger.
"I had a visit from one of the two investigators to whom I made my accusations. He held the rank of Warrant Officer and he seemed a bit agitated. "I think you are in danger" he said "You need to leave this apartment immediately. Do you have somewhere you can go? We've heard a rumor that there is a price on your head."
She continued "I asked how anyone could know what I had done and why didn't he help me. "I'm sorry" he said and I could tell he really was sorry "Our paperwork went to the Provost Marshall's office and when the commanding General read it he told me I had to drop the investigation and sanitize your report." I distinctly remember him using the word 'sanitize'."
Though the corruption was later found out once June had the opportunity to testify before the U.S. Senate Committee, and the Major General who was the Provost Marshall at the time lost his job and was placed under investigation himself.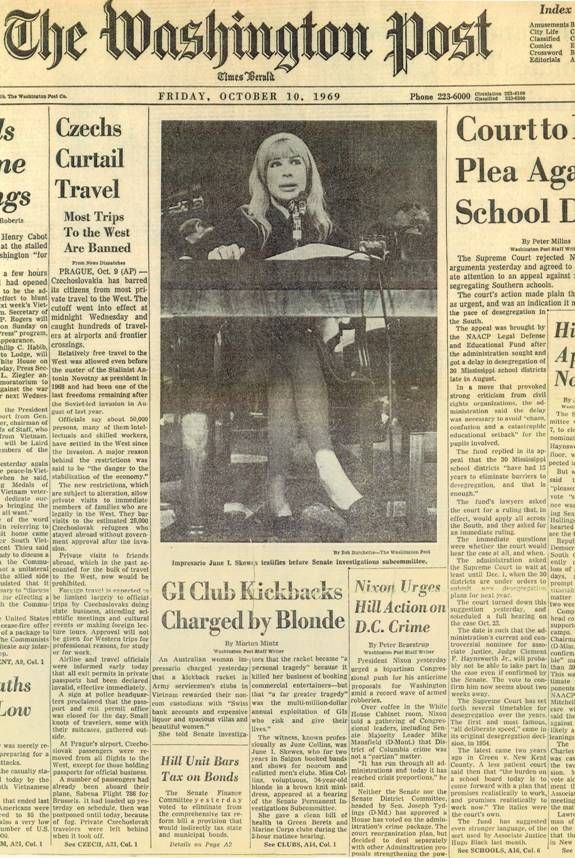 Goodbye Junie Moon is a story that has everything, action, suspense, love scenes, and heart-wrenching moments. It is a story that can make you laugh and make you cry, while giving you a completely different perspective on war, being written by someone who was unafraid to expose those who were there to make a profit.
You can purchase a copy of Goodbye Junie Moon at Amazon, and connect with June via the Goodbye Junie Moon website, her blog, Facebook and Twitter.
See Goodbye Junie Moon featured on my For Her and For Him pages of my 2012 Holiday Gift Guide.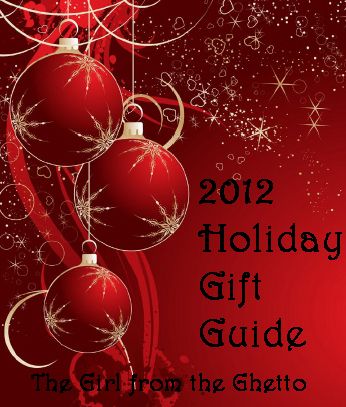 Have more shopping to do? Why not check out the rest of the pages of my 2012 Holiday Gift Guide?
Disclosure: This product sent to me in exchange to be featured in my 2012 Holiday Gift Guide. Goodbye Junie Moon will be donated to one of my favorite Michigan charities.