BOOK REVIEW:
Confession time–I have ADHD. I was diagnosed (twice) as an adult, and only started medication two years ago. Looking back at my childhood, I obviously had ADHD, but no one realized it. My half-brother was terrible; plus, I was the quiet, shy and smart girl in school (well, I did have a few bad years) who got good grades without trying.
It should come as no surprise to anyone that I was thrilled to be offered the chance to read, review and host a giveaway for this book, especially after learning the author actually has ADHD, he is from Michigan, and he treats other Michiganders with ADHD. Plus, he does things I do, like scheduling everything in my phone and setting off multiple alarms to make sure things get done. I loved how he put it out there for us ADHD folks things like "we are hard-wired to be in charge," "we become trench warfare specialists," and "just like the experiences of most war veterans [he's talked to], having an ADHD child or spouse is a case of not having a clue what it's like unless you've actually been there."
After reading the first 40 pages of this book, I honestly think I highlighted text from 28 of those 40 pages alone. After finishing the book earlier tonight (Nothing like a little ADHD procrastination while reading a book about ADHD, right? After finding out Roberts went to a school where I know a few teachers, I just had to call one of them to see if he remembered Roberts, and to get the scoop on the teacher Roberts wrote about in his book, which of course lead to a whole hour diversion.), my almost every-other page folds and excessive highlighting makes my ARC look like a college textbook. I could write the world's longest book review, but I promise you, I won't do that to you. We live in an ADHD world and chances are, if you have ADHD and are reading this blog post, you'd never read my whole review anyway!
I really enjoyed this book because it points out the up side to ADHD. Yes, there is an upside! So many people look at ADHD as a death sentence, but I have always looked at it as a gift, as it allows me to multi-task, to change gears instantly, and to be able to thrive in a work environment that is crazy, or at least always throwing stuff at you 24-7. Ok, perhaps it isn't a gift when I go grocery shopping without making a list, but I think you know what I meant.
I do understand the down sides of ADHD, because I have a stepchild with ADHD (and several other conditions), and I've worked with ADHD kids in the past. And so does Roberts, since he has it himself. I think he and I both believe that once you can master motivation and focus, ADHD can become much less stressful, even fun, at the appropriate times. Roberts has the secret to help motivate others–do the opposite of what you are already doing, since it hasn't been working. His brilliant "the opposite of nagging is silence" really made sense to me, and validated my own actions, as silence is something I have been trying to do with my own stepchild for a while now.
I also liked the book because Roberts does a great job making the reader laugh, which can be a tricky thing to do while reading a book about such a heavy topic. Using humor is my gut instinct when dealing with difficult situations, so I loved learning from this book that a high percentage of comedians have ADHD. Roberts says, "Since we constantly look for novelty and excitement to stimulate our underactive brains, and are typically more than eager to share our findings with others, we provide the world–when it pays attention–with a natural antidote to boredom." 
In Movers, Dreamers and Risk-Takers, Roberts brilliantly relates his life experience with and treating people with ADHD to explain what ADHD actually is. Sure, many of us have read about the condition, but Roberts really analyzes it and breaks it down. He explains how it manifests in kids, and how adults who have it and have to deal with ADHD children have extra challenges. Roberts has a great idea on how parents (and others) can see the advantages of ADHD, but I won't spill that secret tip of his, so you'll want to find out how ADHD can be used to better people's lives.
Some of the ideas Roberts presents in MOVERS, DREAMERS, AND RISK-TAKERS are:
The educational system is ill-equipped to teach kids with ADHD. The routines, repetition, and institutional discipline oppose the way an ADHDer is able to learn.
ADHDers are often highly creative, with high IQs, and possessing strong entrepreneurial spirits. Kevin Roberts is a stand-up comic who has performed all over the country in addition to being a highly trained ADHD coach with a Masters in ADHD Studies. Harnessing the positive qualities of ADHD can produce outstanding results.
Employ "The Opposite" method. For example, when your ADHD child lies or even hides from you to avoid homework, avoid reacting with anger. One of the characteristics of ADHDers is that they thrive on negativity. They are hard-wired to be stimulated and even motivated by crisis. Roberts maintains that they may even push buttons on purpose just to get the desired result they need.
ADHD is a hereditary disorder. If a child has it, it is likely to be shared by one or both parents.
Humor is the key. ADHDers respond well to play and humor. Finding a way to handle schoolwork and procrastination with constructive games will increase the odds of getting it all done.
ABOUT THE BOOK:
The negative aspects of Attention Deficit/Hyperactivity Disorder (ADHD) are well known–impulsivity, difficulty paying attention, lacking follow through, procrastination, boredom, anxiety, etc. But what many people don't know is that when these same traits are put to good use, those with ADHD can live highly functional, successful, and exciting lives. When Kevin Roberts realized his potential, he decided to devote his life to helping children and adults with ADHD. Because he shares their condition, he knows that with proper support and coaching, they, like him, can turn their lives around.
Filled with the latest research about ADHD (see the appendix called "The Mystery of the ADHD Brain") and a "tool chest" of practical advice on how to break down some of the most frustrating road blocks facing ADHDers and their caregivers, MOVERS, DREAMERS, AND RISK-TAKERS is full of possibilities. There is a panoply of negativity surrounding ADHD, and Roberts makes a point of turning these perceptions around for good.
ABOUT THE AUTHOR:
Like me, Kevin Roberts has ADHD and was born in Detroit, Michigan. Roberts attended 12 years of Catholic school, and graduated from the University of Michigan. He taught high school and middle school social studies and foreign languages for four years. For the last 13 years, he has been an ADHD Coach, helping ADHD individuals succeed in school and life. He conducts support groups for teens and adults who struggle with cyber addiction and is the author of Cyber Junkie: Escape the Gaming and Internet Trap. Roberts is a nationally-recognized expert in cyber addictions and also lectures widely on Attention Deficit Hyperactivity Disorder (ADHD). He speaks French, Spanish, and German in addition to some conversational capacity in Greek, Italian, Arabic, Quechua and Chinese.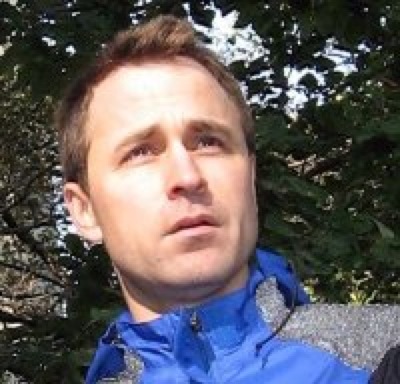 Find out more about Kevin Roberts on his website, KevinJRoberts.net.
Purchase the book at Amazon.com.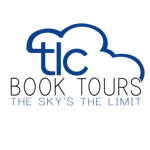 Find out what other blogger's had to say about this book by checking out the other TLC Book Tours tour stops:
Monday, June 11th:  She Treads Softly, Thursday, June 14th:  Life is Short. Read Fast., Monday, June 18th:  Overstuffed, Wednesday, June 20th:  Attention Deficit Whatever, Thursday, June 21st:  My Bookshelf, Monday, June 25th:  Book Snob, Friday, June 29th:  Reviews by Molly, Monday, July 2nd:  Life Unfocused, Thursday, July 5th:  ADD Student, Monday, July 9th:  Seaside Book Nook, and Monday, July 23rd:  A Mom's View of ADHD.
BOOK GIVEAWAY:
Win a copy of Movers, Dreamers and Risk-Takers: Unlocking the Power of ADHD by Kevin Roberts
RULES:
**Open to U.S. and Canadian residents.
**No P.O. boxes, please.
**Do the mandatory entry. If you win this giveaway, you must respond to my email within 24 hours in order to claim your prize.
**All comments must be separate to count as separate entries. For example, if you follow me on Facebook and Twitter, leave 2 separate comments, one with your Facebook name, and one with your Twitter name. Or, if you posted about the giveaway on your blog, leave 5 numbered comments, all with a link to your giveaway.
**Please read the additional rules here.
HOW TO ENTER:
**Mandatory Entry: Go to Kevin's website, KevinJRoberts.net, and tell me what fun or fascinating thing you noticed there.
+1  MORE ENTRY: Like my The Girl from the Ghetto page on Facebook. Make sure to leave your Facebook name in your comment.
+1  MORE ENTRY: Add me as a friend (GirlFrom TheGhetto) on Facebook. Make sure to leave your Facebook name in your comment.
+1  MORE ENTRY: Share a link on your Facebook wall with the following comment: Join me & enter The Girl from the Ghetto's book giveaway for Movers, Dreamers and Risk-Takers: Unlocking the Power of ADHD by Kevin Roberts here http://tinyurl.com/6plcow6. Make sure to leave a comment with a link to your Facebook profile message.
+1  MORE ENTRY: Follow me @NerdGirlBlogger on Twitter. Make sure to leave your @Twitter name in your comment.
+1  MORE ENTRY: Follow me on Twitter and tweet the following: RT @NerdGirlBlogger – Enter to #win @TLCBookTours Movers, Dreamers & Risk-Takers by @Cyberjunkie5 #ADHD #book #giveaway http://tinyurl.com/6plcow6. You can tweet 6x a day (Once every 4 hours) for even more chances to win. Make sure to leave a link to your tweet in a comment below.
+1 MORE ENTRY: Subscribe to my blog via email or Feedburner.
+1 MORE ENTRY: Follow me and/or share a link to this post on Pinterest.
+1  MORE ENTRY: Add me to your circle on Google +.
+1 MORE ENTRY: Follow me on StumbleUpon. Make sure to leave me your name.
+1 MORE ENTRY: Rank me on Klout by giving me a K+ in Contests, Giveaways, Books, ADHD, or another topic of your choice.
+1  MORE ENTRY: Subscribe to my YouTube Channel.
+1  MORE ENTRY: Follow me on Goodreads.
+1 MORE ENTRY: Add Movers, Dreamers and Risk-Takers: Unlocking the Power of ADHD to your to-read shelf on Goodreads.
+1 MORE ENTRY: Comment here and tell me why you need to win this giveaway. Do you need a book as a gift for someone, or even for yourself? Do you enjoy reading? Do you or your child have ADHD, or, do you just love winning free stuff?
+5 MORE ENTRIES: Write about this giveaway on your own blog. Make sure to post a link to http://thegirlfromtheghetto.wordpress.com, and leave me 5 separate copies of your link via comment here.
Contest ends Wednesday, July 4, 2012 at 10 p.m.
Disclosure: While I was not paid for this post,  I was an ARC of the same book, in exchange for my honest review.